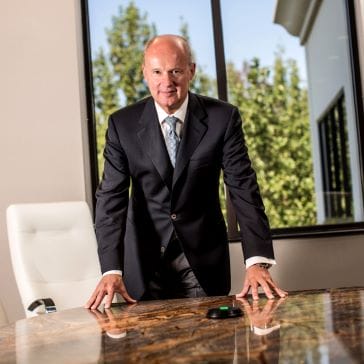 President & Chief Executive Officer
Mark Laport
Mark Laport founded Concord Hospitality Enterprises Company in 1985. Since then, he has led Concord as both a hotel management company and an active developer of hotels. His leadership and entrepreneurial vigor have earned Concord recognition as one of the largest hospitality companies in North America with hotels in both the US and Canada. His aptitude for locating, developing and operating hotels in niche markets has been crucial to Concord Hospitality's remarkable sustained growth.
Thanks in large part to Mark's leadership, Concord Hospitality has been honored with numerous Industry awards over the years and is a ten time winner of Marriott's Partnership Circle Award, the company's highest honor for hospitality excellence. Additionally, Marriott and Hyatt has presented Concord with their Developer of the Year Award. Notably, Mark was honored as The School of Hospitality Business at Michigan State University Leader of the Year 2015.
Mark has served key roles on various franchise committees, ranging from full service to select service hotel brands. He has been a Chairman of the Courtyard by Marriott Franchise Advisory Council and is currently the president of the Renaissance Franchise Advisory Committee, as well as being a member of the Canopy Owner Advisory Council and the AC Hotel Franchise Advisory Council.
Mark holds a Bachelor of Science degree from Mount Union College and a Master of Science degree in Hotel and Tourism Management from the Rochester Institute of Technology