We believe in working in full partnership with our owners & investors to create the best experience for you, our guests and associates.
Exceeding Expectations
As an award-winning hotel management, ownership and development company, Concord Hospitality Enterprises Company has spent the last three decades partnering with owners and investors on more than $2.5 billion in properties across the United States and Canada.
Success is achieved through hard work, integrity and transparency—all critical components of the relationship with Concord Hospitality's owners and investment partners.
Concord Hospitality consistently ranks as one of the top hotel companies in North America, receiving numerous awards and accolades from the industry's top tier brands, including recent recognition as a Great Place to Work®.
Our Mission
Sustainability & Environmental Care
From adaptive reuse projects to water conservation efforts, at Concord we are dedicated to environmental operations that foster a sustainable future and lead to improvements in the communities where we live and work. Learn more about how Concord is a hospitality leader in the sustainability movement.
Sustainability
A Symphony of design, hospitality, operations, marketing and management
Opus Collection by Concord
Explore our unique management approach to boutique, independent-branded hotels and culinary experiences. Opus Collection by Concord is powered by people that embrace an open attitude and appreciation for creativity and individuality. Each hotel, bar and restaurant showcased by Opus is designed, developed and operated in a manner that enriches the community and delivers the art of unique experiences to our guests.
Explore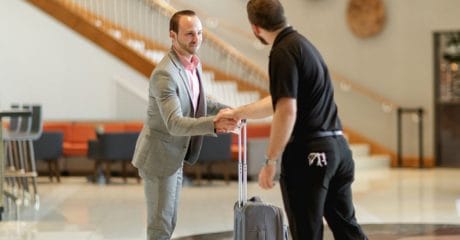 People
We are proud of our people. Certified as a "Great Place to Work", we rank in the top 100 Best Companies for both Women and Millennials. Our commitment to diversity, culture, and ongoing training helps us succeed as a team everyday.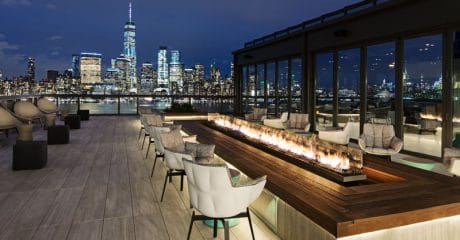 Expertise
Over 35 years of experience for premier brands ranging from lifestyle to upscale select service to independent Bar and Restaurants. Our track record of superior management and quality construction has been consistently awarded.
Cornerstones
Our cornerstones are the principles that drive us to meet new opportunity and challenges. Quality, integrity, community, profitability and fun have built our strong legacy of high-valued partnerships with our owners and investors.
Serving Community Through Sustainability
Serving our community is one of the cornerstones of our organization, and this includes preserving the natural resources of our shared global community. We're committed to making all new hotel developments LEED-certified, striking a balance between environmental responsibility and business efficiencies. Our data from the past several years shows that our sustainable development projects provide about 24 percent of total energy savings. Over time, this sustainable development will be good for the Earth and your bottom line.
Learn More
"One of the primary reasons that Marriott is recognized as a great brand is the service its partners provide to its guests. Concord has consistently delivered service excellence at the highest level… Thank you for setting such a high standard."

Bill Marriott
Marriott International
"Although we buy real estate, we really invest in people and ideas. One of the best decisions we've made was to invest in the talented people of Concord. Thanks for your dedication and we look forward to continued growth together."
Dean Adler and Ira Lubert
Lubert-Adler Partners, LP